Canvas Prints - Is it a Wrap?

Wrapped inkjet canvas prints, particularly 'photos to canvas' have been wildly popular since they first came to market just over a decade ago, selling in their millions and creating a completely new and involving way for people to decorate their walls.

But now, so many years in, has the canvas wrap seen its day?

We consider the market and offer a great example of how one Breathing Color customer using Crystalline satin canvas is doing something different and getting rave reviews!



Image courtesy of RWCS Photographics
There was a time it seemed every man and his dog was printing photos onto canvas, competition was plentiful, but growth seemed exponential. The freedom that digital printing gave the consumer to liberate their photos and creativity was a gift embraced by the masses and home décor had never been so varied, so personal and so engaging.

The market rode new waves of growth pushed along by the boom in digital photography and ever improving mobile cameras meaning that more and more people were taking more and more pictures that were so much easier to access and get printed.

More recently mobile technology has taken another leap, allowing early adopters of apps to capitalise on the Instagram and Selfie generation by allowing instant uploads, editing and ordering directly from the users device just seconds after capturing the memory itself.

And lets not forget the visual appeal of a canvas wrap, there's a vast variation in quality out there, but when done well a canvas wrap can be stunning, a real statement and a style that tends to suit most modern homes and offices. They're also economical when compared to traditional large framed prints (and easier to hang).

Probably more than any time in history, more people are buying more wall art and they're buying it younger because it speaks more directly to them and is more accessible. Digital printing and in particular canvas wraps, have probably played the biggest part in this very significant trend, a trend that should pay dividends for many years if printmakers can build a brand or loyal following.

But it can't all be good news, or why the original question?

Some canvas printmakers have undoubtedly been through dark times, with volumes decreasing and margins being squeezed while larger Companies have pushed the product to the masses, capitalising on large investments in automation and benefiting from economies of scale.

Some printmakers chase volume with lower prices and tighter margins while others take a different path sign posted 'better quality' using premium products such as Lyve inkjet canvas and using print varnish such as Timeless with quality pine stretcher bars from Europe. Which route is best is perhaps the subject of another post but in reality we have seen difficulty for printmakers heading both directions.

Taking a wider view to understand this, the world economy has been through…let's say…'a lot' and it definitely took its toll on some, regardless of the overall popularity of canvas prints.

Good news, at least in the UK, is that generally speaking we're experiencing a seemingly steady growth in confidence, more people are moving house and more is being spent on home improvements again. All of which is providing a fertile ground for printmakers to prosper again with a product that has perhaps lost some shine but that will continue to be popular for all of the reasons we've touched on.

It is worth noting and may be surprising to some readers that the Telegraph last year reported that digital print giant Photobox was printing up to 12000 canvases a day during the run up to Christmas. That number is incredible and you might wonder if it is accurate but undoubtedly there is still huge demand for canvas prints and we think customisation might just be King.

If the market is over crowded it's more important than ever to stand out and one Breathing Color customer (RWCS Photography) was kind enough to share their innovative approach to mounting Crystalline canvas rather than stretch/wrapping it. The result left his customer "knocked over" by the quality.
By mounting Crystalline satin canvas to board and hanging to create a float effect the result is a high resolution, true canvas textured print that is as striking in format as it is in print quality. It's an efficient process too compared to stretching and with Crystalline you don't even have to varnish; just print, mount to board and hang.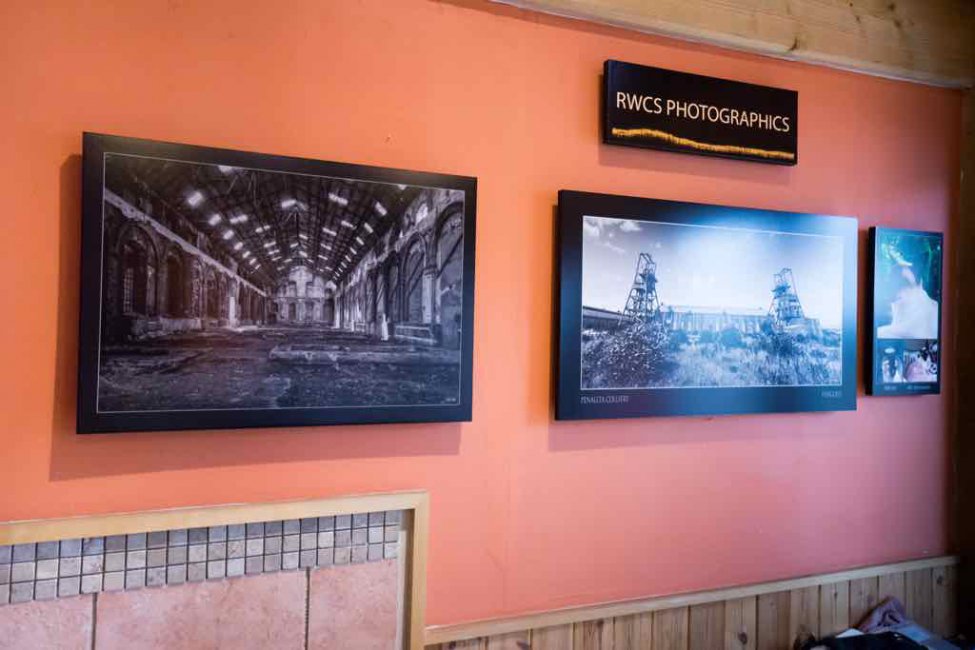 Printmakers that want to stay ahead will always have one eye on the future, as they should, but its worth rememebring that canvas is still a favourite among consumers, artists and photographers and with a little imagination printmakers can offer something fresh and exciting with this familar product.

Speaking of looking forward though, we're eagerly anticipating a range of rigid substrates such as wood and aluminium for dye sublimation printing from Breathing Color in the coming months that we're really excited about but personally, I also wouldn't write off canvas just yet!

Happy Printing!